Years of Operation
Projects delivered
Specialists
Start Up Served
About
Best Mobile Application Development in USA, Canada, & India
The expert web and software development solutions Corewave is one of the leading mobile app development company as well as web and software development service providers in India. We are known for our innovative custom software solutions and next-generation apps. Corewave is driven by a bunch of web enthusiasts having immense knowledge of the digital domain. Their cumulative experience of more than two decades allows us to offer smart, cutting-edge and technologically superior web and software development solutions. Our core focus is to design and develop a well-integrated mobile app, website and software that are functional and embedded with a smart interface. Our web and app development services are strategy-driven and well-conceptualised with optimum wireframe implementation. At Corewave, we follow a client-centric approach to advise the most appropriate enterprise solutions. Our team exerts to comprehend the business and digital objectives of a brand/business to suggest researched web solutions. We as a team work hard and together to be the best mobile app development company to provide services like custom mobile app development which helps clients to get exactly what they require in the application.
Read More

Precision Code
At Corewave, our team employs modern means to draft high-quality codes.
Full-stack Teams
Our dedicated digital enthusiasts work continually to synchronize the digital objectives of the brand/business.

Attention to Detail
Each and every element on our mobile app or website is crucial to us. We aim to achieve the highest level of perfection.

Responsive Impact
Get the desired outcome with the benchmark development services from Core Wave.
Our Portfolio
Some of our finest
work.
Discovers what our customers have to say about us
Check out our testimonials to see how we have assisted businesses in achieving their goals through our outstanding technological solutions.
Testimonials
Vishal Ahuja, Operations Manager at VNG Medical Chandigarh, appreciates Corewave's exceptional services, thanking the cooperative team, especially Lakshay. Highly recommends Corewave for innovative software solutions.
Vishal Ahuja
Operations Manager at VNG Medical
Kapil, co-founder of Dostana, hails Corewave as a phenomenal partner in revolutionizing their dating app. Expertise, dedication, and cost-effectiveness make Corewave the top choice for passionate project collaborators.
Kapil
Co-founder of Dostana
Shagun's seamless experience with Corewave includes attentive listening, excellent execution of requirements, and a helpful, friendly team. A 100% recommendation for bringing ideas to life effectively.
Shagun Mittal
founder of Surprise Sutra
Rebecca, CT co-founder, praises Corewave for their efficient and dedicated partnership. She appreciates their understanding of business goals . She highly recommends Corewave for exceptional results.
Rebecca Lal
Co-founder of Connecting Traveller
Mahinder, founder of Vhingo, praises Corewave for their exceptional work in developing a user-friendly platform. He commends their understanding, passion, and competence, and is thrilled with the app's performance.
Mahinder
founder of Vhingo
Logesh Bargale thanks Lakshay Verma and his team for their excellent work on his project. He appreciates their detailed explanations and timely delivery. He found the team supportive and wishes them success.
Lokesh Bargale
founder of O-free
Discovers what our customers have to say about us
Check out our testimonials to see how we have assisted businesses in achieving their goals through our outstanding technological solutions.
services
What Solutions
We are always stacked up to provide a great experience to our customers with satisfactory mobile app development services. We are there to provide best from our side to make our clients happy and build a good client-service relation.
Our Expertise
Corewave is one of its kind of software development companies. Our specialization and knowledge of the domain are extensive. Our experts are professionals having proficiency in the digital spectrum.
Analytical Approach We aim to deliver exact solutions. Our team follows an analytical approach by taking into consideration all the elements of software and app development. We use the best-in-class analytic solutions to deliver exceptional results to become the best mobile app development company.
Objective-oriented All our projects are driven by definite objectives. We strive to formulate clear, crisp, precise and exact objectives. Our projects are well-planned, systematic and objective oriented for analysing, designing and building strong technical skills. That's why Corewave delivers the best mobile app development services.
Well-Researched Corewave works beyond the conventional methods for developing and creating applications and software. Our projects are well-researched to the point and crafted using new-age technological tools. We as a mobile app development agency make sure to curate the perfect design for our clients.
Strategy-Driven Strategy is the key! Every plan, every move of our projects is well-aligned. They are devised taking into consideration several project elements. We aim to craft and develop cohesive and well-knit software/applications.
Schedule Appointment
We here to help you 24/7 with experts
Working Process
Our Working Process
How We Work For Our Customers
As mobile app developers, we make sure to work according to our client needs and follow the steps needed, like:

Planning
A project planning specifies how the project will be carried out, monitored, regulated, and closed. This document explains the project's aims and scope and acts as an official point of reference.
Execute
The project execution stage is often the longest and most difficult part of the project life cycle. Our team executes all scheduled tasks, builds deliverables, and presents them to project stakeholders.

Deliver
This is the project's last stage. We at Corewave provide the project with the client's demands satisfied and a support term for any future revisions
Top Clients
We've built solutions for...
Design anything from simple icons to fully featured websites and applications.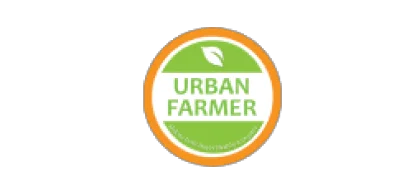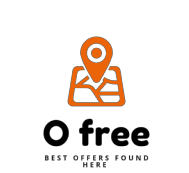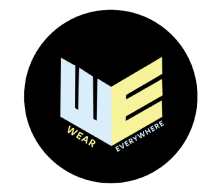 Why Choose Us
We Create Result-Oriented Dynamic Applications
Corewave is one of the finest top software development companies in India. We are known for our ultimate precision and attention to detail. Our applications and software are result-oriented and detailed. Our team gives utmost emphasis to the accuracy, outcome and overall performance of the application/software.
First Growing Process
Corewave follows a systematic and streamlined process. Our projects are well-aligned and objective specific.
Clean code
We integrate high-quality clean codes. Our codes are relevant, clean, focused, well-phrased. We follow definite clean coding principles when programming our software and applications.
Well Documentation
At Corewave, we believe in transparency. Our systems are transparent. We follow a clear documentation process at all stages.
Technology Index
What Technology
We Are Using For Our Valued Customers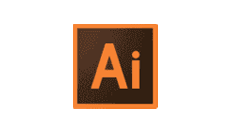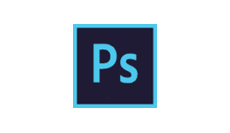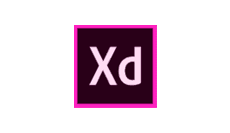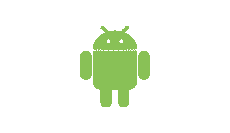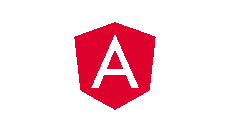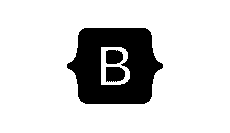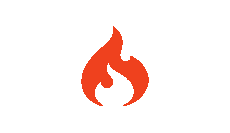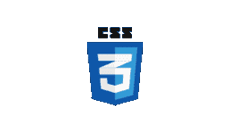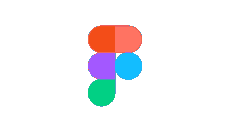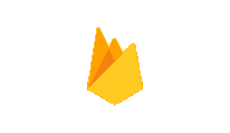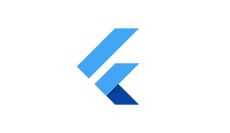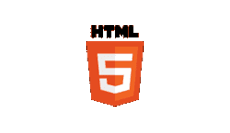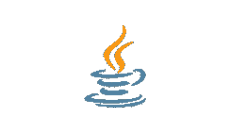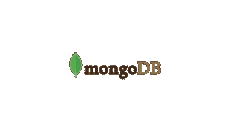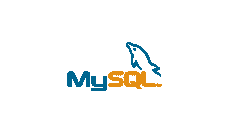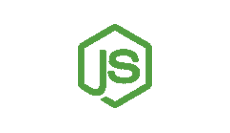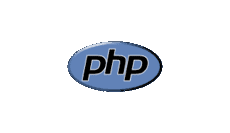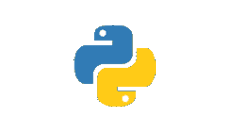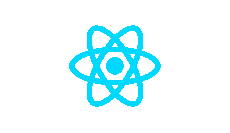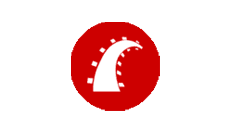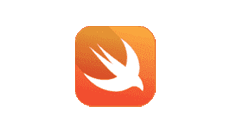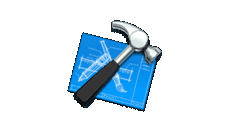 Testimonial
From getting started
" Corewave is a wonderful company. From the beginning, they are honest and forthright. Excellent developers and management... amazing job and their assistance is one of the finest, definitely commendable and recommended Corewave team and their dedicated experts were really interested in my difficult project. Thank you for being a reliable partner! "
" Really impressed with the kind of work environment that Corewave has maintained throughout. This company has a team of great minds that keeps you up in sync regarding the work on your project and even in the most aggressive projects they work excel and gives on time delivery with great quality. They are really innovative in providing the tech solutions for the dynamic business domains. I really liked the way you guys are handling and delivering the projects. All the very best "
" Corewave is the best company for App development. Projects from various domains are catered here. They gave us best solution in our interests to make a perfect E-Commerce Platform for Designers and Local sellers. The employees here are very talented, Cooperate and hardworking who takes care of delivering best application On-Time. "
" Corewave is one of the best software development companies of recent times. This company has a lot of good projects to work on. All team members are very helpful and friendly. The management here is extremely cooperative. This company has truly set a mark for one of the best work ethics. "
" Corewave is an excellent place to begin your career as a software developer. This company encourages a culture of learning, and its work environment is one of the nicest I've ever seen. It is a really healthy environment to work since everyone respects each other. "
" I would definitely suggest the company to anyone looking to advance their career. Corewave's work atmosphere is fantastic, and the company's seniors and management are quite helpful. They feature an efficient work atmosphere as well as excellent learning and collaboration platforms. "

Faq
Frequently asked questions
We employ highly qualified engineers who possess superior technical expertise and practical knowledge of the most recent software standards. We have amassed a sizable body of knowledge, which we employ to provide clients with solutions that satisfy their needs, expectations, and budget. We take great pride in the fact that we are still assisting our very first business client because we put our clients at the center of everything we do.
We comply with your requests by signing NDAs and confidentiality agreements. We have confidentiality and non-disclosure agreements in place that apply to all of our full-time employees. Additionally, for sensitive projects, we can sign custom NDAs.
To ensure that our partners have the best possible client experience, monitoring how smoothly the project development is going is crucial. Our company employs an Account Manager whose responsibility is to oversee the project's smooth operation while keeping our partners informed of its progress and forging strong bonds with them.
We evaluate the result after every two weeks, we test our work (we conduct both development and acceptance tests), we present it to you, and we apply your feedback so you know you get what you are paying for.
The apps we create at Corewave are compatible with both the iOS and Android operating systems. We have experience in developing seamless apps that function smoothly on all platforms.
We provide app development and support services to help our clients get excellent apps but the rights and ownership of the apps remain with the client.
We can develop all kinds of mobile applications, including
Native Apps Development
Mobile-web Apps Development
Hybrid Apps Development
We build scalable apps and modify them in response to customer needs, changes in demand, and technological advancements, providing support for 3 to 6 months after deployment. We also offer annual maintenance cost (AMC), which include bug fixes, technical support, and version upgrades.
We have a systematic procedure to provide cost estimations to our clients. Our team discusses with you your idea, needs, and requirements, and depending upon the resources required, goals, and size of the project we will furnish you with an estimate in 1 to 2 days.
It depends on several factors, including the project's scope, duration, and technical difficulties. Every software project is unique, especially if you have a particularly novel idea. Instead of giving you an inflated estimate, we want to give you the highest quality service within your means.