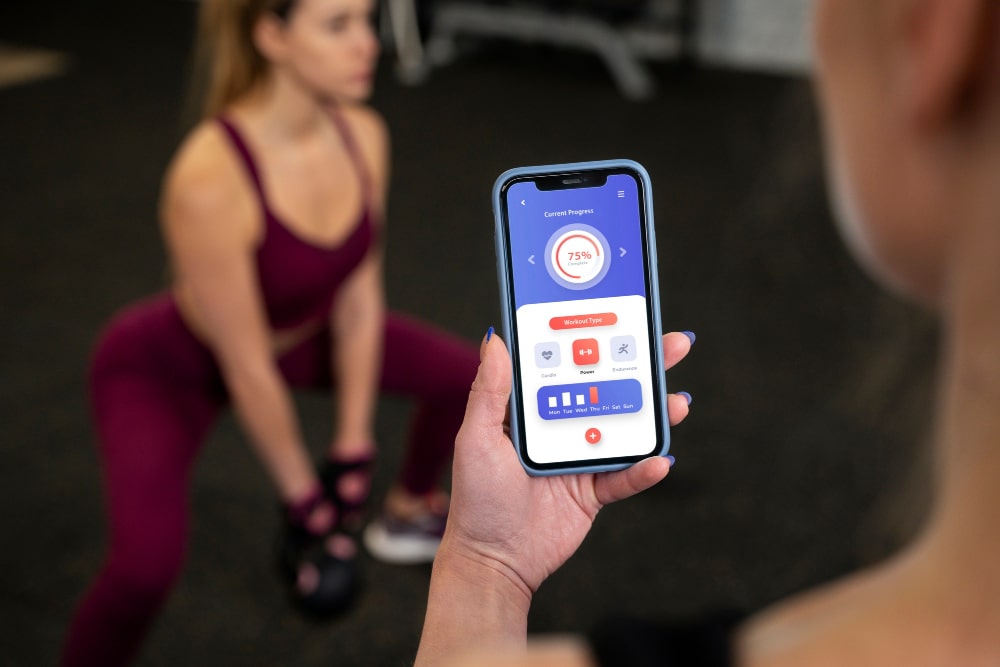 Creating a Fitness app from scratch involves various factors that can influence the cost of the app. Factors like the complexity of features, platform compatibility, design requirements, development time, and the location of the development team influence the cost estimation.
The cost to develop a fitness app can be influenced by aspects- features, UI/UX design, quality assurance services, DevOps services, and project management. The cost to develop a fitness application can go from Rs.3,50,000 To Rs.10,00,000. If the app caters to broad sections and functionality it will take up to Rs.Rs.24,00,000.
Before investing a lot of money in the app, it is better to launch an MVP version of the fitness app. This version will help you get user feedback and can make changes. Gradually, after the MVP is launched you can add various features to the app according to the needs of the user.
The cost relies on the basic features of the app and the time to develop
Each and every feature has to be developed in the app. Every app has its own unique feature but below are some basic features that are found in a fitness app:
Registration and login: There should be various login options for quick and easy registrations. Facebook and Google signups can be integrated as they are the most simple steps for the user. Freedom of putting up emails or [phone numbers with passwords should be there with the option of forgetting the password. Users tend to forget their passwords, so there should be a means to recover an account.
Workout: types of workouts according to the user preference should be provided to choose from. Users should be able to start and finish a workout where they can see the duration and amount of calories burned on the application. There should be a list of video playbacks for the right techniques.
Nutrition: A list of meal plans with a list of groceries for the meals, should be given to the user to let the user buy necessary items. Also, users need a personalized section to add their own meals and new recipes with the details of proteins, fats, and carbohydrates.
Fitness Routine: A track of user's activities like steps taken, running distances, calories burned, and more. Each tracking parameter that you include affects the cost of your app development.
User profile: personal details like weight, height, and fitness goals should be includable for the user in their profile.
Payments: According to the strategy for monetization, users may want to buy workout plans, nutrition plans, or pay for subscriptions. A secure and seamless payment gateway should be included. The payment process should be easy and safe.
Push notifications: users should et proper notifications for their scheduled workouts. They should get reminders for water or last meals. User should always have their choice of notifications they want to receive. Excess uncontrollable notifications can reduce the experience of the user and might lead to deleting the app.
Platform
The basic 3 options are iOS, Android, or both. According to the platform, the rate of the app may differ. A single platform has less cost compared to building an app for both platforms simultaneously. But if you want to reach a wider audience, you must create an app for both iOS and Android.
Flutter development allows the creation of cross-platform solutions for iOS and Android development that reduces the cost to 50 % at times. But the downsides are that flutter specialists are quite demanding and technology itself may not fit for complex products.
| Platform | Time | Cost |
| --- | --- | --- |
| Total for one app (iOS or Android) | 1830-1920 hours | Rs.7,80,000 - Rs.10,00,000 |
| Total for two apps (iOS and Android) | 3050-3900 hours | Rs.12,00,000 - Rs.16,00,000 |
Design
Creating an attractive and user-friendly UI/UX design is a time-consuming and expensive process. A UI/UX designer can take at least 120-150 hours to create a design for one platform. Designing is a crucial process, as it has to b done according to the needs of users.
DevOps
This type of service allows for filling the gap between developers and the IT operations team, which helps on reducing the development time. They consider the right tools and automate the code flow from development to production. They take about 100-130 Hours during fitness app development.
Development Teams
Hiring options for the developers are 3: freelancers, in-house teams, and outsourcing companies. Freelancers are the cheapest when it comes to developing an app. They are suitable for minor tech challenges. But such developers are not always reliable, they can quit your collaboration for someone else even after receiving the prepayment. You have to be sure of them.
The in-house teams are best in communications you can be in touch with them. But this option has the highest cost of all.
By outsourcing your project, you are free for all managing responsibilities and pay exceptionally for the scope of work accomplished. Developers from different regions have various hourly rates. So the developers/ location affects the final cost to develop a fitness application.
The range of hiring a developer starts from Rs.1,400 for a junior developer and goes up to Rs.3,000 per hour.
When you decide to build your own app, the timeline and cost for development can vary greatly. Everything depends upon the complexity of your app. It can take one month to a year to complete all the stages of app development. Proper planning of each stage beforehand can be your strongest foot and can help if any issue occurs down the line.
Once the core functionality is done and built, the time-consuming work for marketing efforts, content creation, bug fixes, updates, etc., can extend your timeline.
Fitness apps are a great way to help businessmen gain more customers and increase engagement in their products or services. Right planning and strategy can help fitness apps to grow.
In this article, we have understood the key features of a fitness app and estimated costs.
We also included the various factors that can affect the cost of app development.
You can always hire a mobile app development company to help you create the perfect fitness app for your needs.