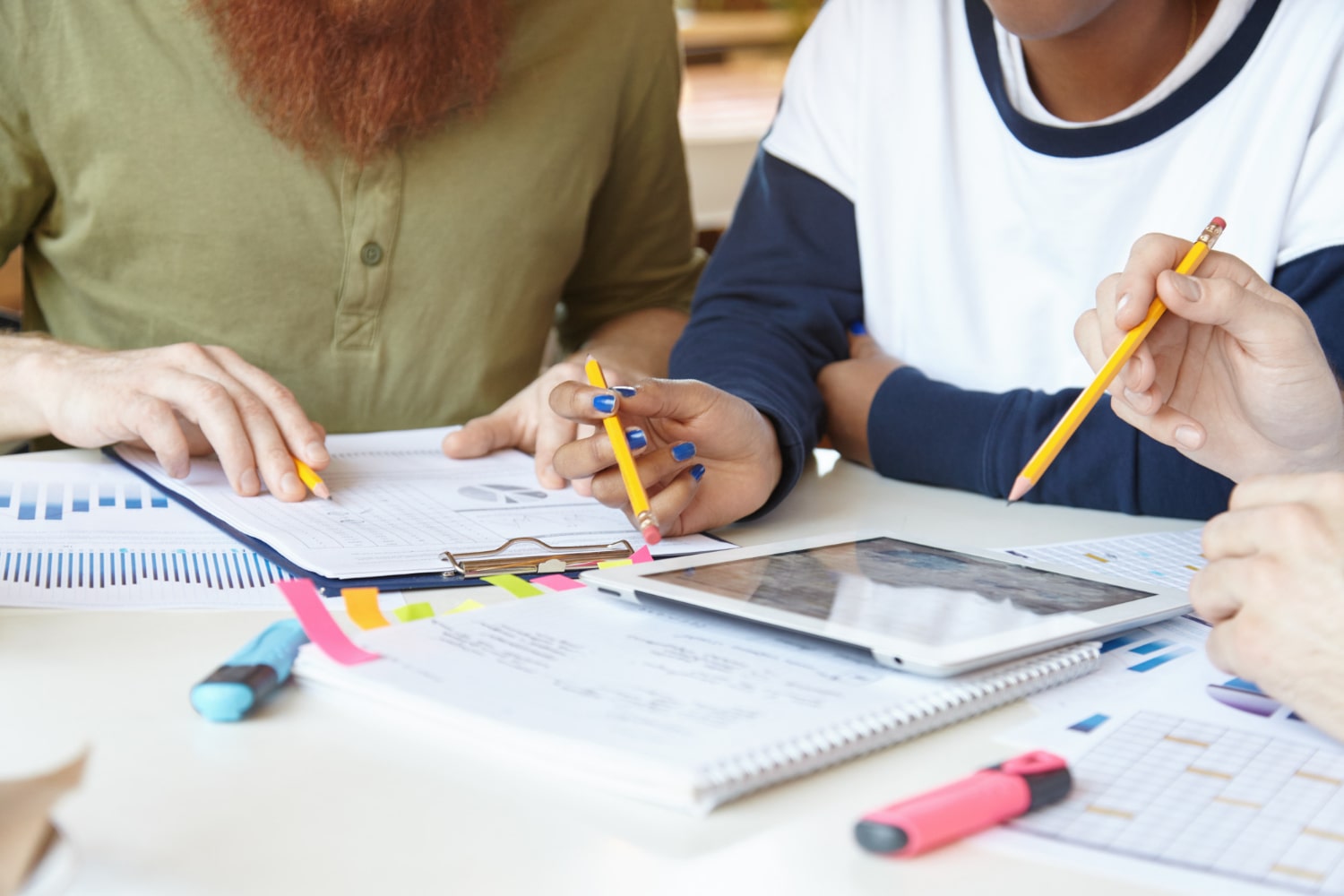 Creating an Application is a lively process. A process that requires thought, creativity, and a lot of patience, just like creating a piece of art. Every application is unique in its way and has proper use. In this growing digital era, we have applications for our everyday tasks, from getting up to going to sleep, we have everything on our phones. We can order food to shop for every item of our needs. But what makes an app successful? Isn't it a question that every developer or mobile app development company should focus on?
So, here in this article, we will line up some of the pro tips for all the developers out there.
The major factors
Always have a proper solution
Before starting to create any application, you need to know why are you creating a particular application and what it solves. Every application should have a purpose to solve, a goal to reach, and a solution to provide. Just ask yourself one question, what is the problem that your application solves? Ponce you have the answer to this question, you have a base for your application and you are ready for further steps.
User friendly
An app that is easy to use, quill definitely be a hit. A user-friendly application helps you connect with your users seamlessly and give you an edge to be ahead of your competitors at times. When you have an application that relates to the audience, you will definitely be able to understand their problems and create applications from their perspectives.
Attractive design
Who doesn't like a great, attractive design? Everyone does and it definitely attracts more users to your application. The UI/UX of your application defines the feel and the overall experience of the user. From colors to features to the layout of your application, everything combines to create an exclusive application.
Right Approach
We all know how important the approach is, choosing between native, hybrid, and multi-platform applications is a basic choice that you must do. This is a choice based on the type of business, budget, performance needs, and other such aspects. Having the right approach also affects the revenues from the apps.
Create Prototypes
Creating a prototype or say MVP, for your application can be a great investment. These prototypes are just like your actual application but these are made to show to your sponsors and get the possible funding. These prototypes are what help you to get feedback and responses from a selected bunch of users, which in turn help you to create applications by making improvements according to the feedback.
Test
Creating an application is not enough, before executing it to the OS, you need to first test it. These tests can be done twice or thrice or sometimes more than that. The tests are done to check whether your application is bug-free, smoothly working, and most importantly the performance of the application. Many times developers ignore the performance capacity which leads to the crashing of the application soon after the launch.
Execute
Once you are done creating your application and you have tested it well, now its time to execute your application. The execution process can be very easy. One thing to remember is to make sure that the application you have created, meets the needs of the platform you are executing your application to. Both iOS and Android have different needs, look up to them, understand them, and introduce them to your application. Once you are done with this, you can easily execute the application for the audience to install and download on their devices.
Observe
If you are done creating an application, that is not the end. You have to keep a check on your application. This is where any Android app development company or iOS app development company is reliable. Developers tend to stop working and contacting after the work is done. But a reliable company will keep the app under observation, for any bugs and crashes after its execution. That is why it is important to be reliable and choose wisely. These observations will help you know how well the application is doing, people's reaction to the app, what are the important features, and also the audience attracted towards the application.
Some interesting trends
Everything around us works according to the trend. From our phone covers to our clothes. We do things that are trending. So when it comes to mobile app development, we do have a lot of trends that make it more challenging and fun day by day. If you want to grasp attention and create something out of the box, below are some of the finest trends of recent years. You must have heard of some of them, if not let's have a look:
Artificial Intelligence and Machine Learning Technologies:
Artificial Intelligence (AI) and Machine Learning (ML) have emerged as significant trends across various industries, including mobile applications. These technologies enable a personalized user experience by understanding user behavior and preferences. For instance, in shopping apps, integrating AI-powered chat sections can assist users in finding exactly what they want, based on their search and purchase history.
Augmented Reality and Virtual Reality:
The advancement of Augmented Reality (AR) and Virtual Reality (VR) has impacted the entertainment, gaming, travel, and live-streaming industries. AR technology allows users to visualize products like clothes or furniture in their surroundings. For iOS app developers, incorporating AR/VR experiences, such as Apples Vision Pro, presents exciting challenges to create immersive user experiences.
Mobile and finance
Mobile commerce is now a daily habit, with customers spending more time on mobile apps. The ease of using mobile wallets and in-app purchases strengthens consumer convenience, driving the flourishing trend of mobile commerce. Widely adopted digital payment apps like PhonePe, Paytm, Google Pay, Amazon Pay, and Apple Wallet offer secure and enticing transactions, appealing to both consumers and vendors.
Growth of Metaverse:
The concept of the metaverse is gaining momentum, with applications and super app ecosystems allowing users to seamlessly navigate between different virtual experiences. Companies like Meta, Microsoft, Decentraland, and Roblox are contributing to the development of this virtual world that fosters interactions, games, creativity, and various activities.
Various lifestyle applications
Fitbit and Strava are fitness apps that offer personalized routines and diet plans, emphasizing a healthy lifestyle. They provide exercises and guidelines tailored to users specific goals and body types. Online grocery shopping is gaining popularity in metro cities with apps like Blinkit and Swiggy Instamart, known for swift delivery and quality products, catering to users doorstep needs.
Educational Applications:
With the onset of the global pandemic, educational applications gained prominence, providing students with the flexibility to study anytime and anywhere. These apps offer various features, such as live classes, pre-recorded lectures, question banks, and tests, facilitating a comprehensive learning experience.
Conclusion
Creating applications can never be limited. There are no limits to your creativity, the problems in society which are yet to be solved, r there are no limits to the needs of the audience and this is what makes app development an interesting choice of work. As a developer, there are no limits for you to work with. You can work around anything that excites you and that helps you create something for the people.
While creating an application there are lots and lots of factors. The above factors and trends are just a drop in the ocean. There is no limit to this all.
That is why when you have to create any application, always remember why you are creating it and how will it help people. Always create an application with your whole heart and make sure to keep a regular check on it. Keep checking feedback, and bugs, and keep your application regularly updated.