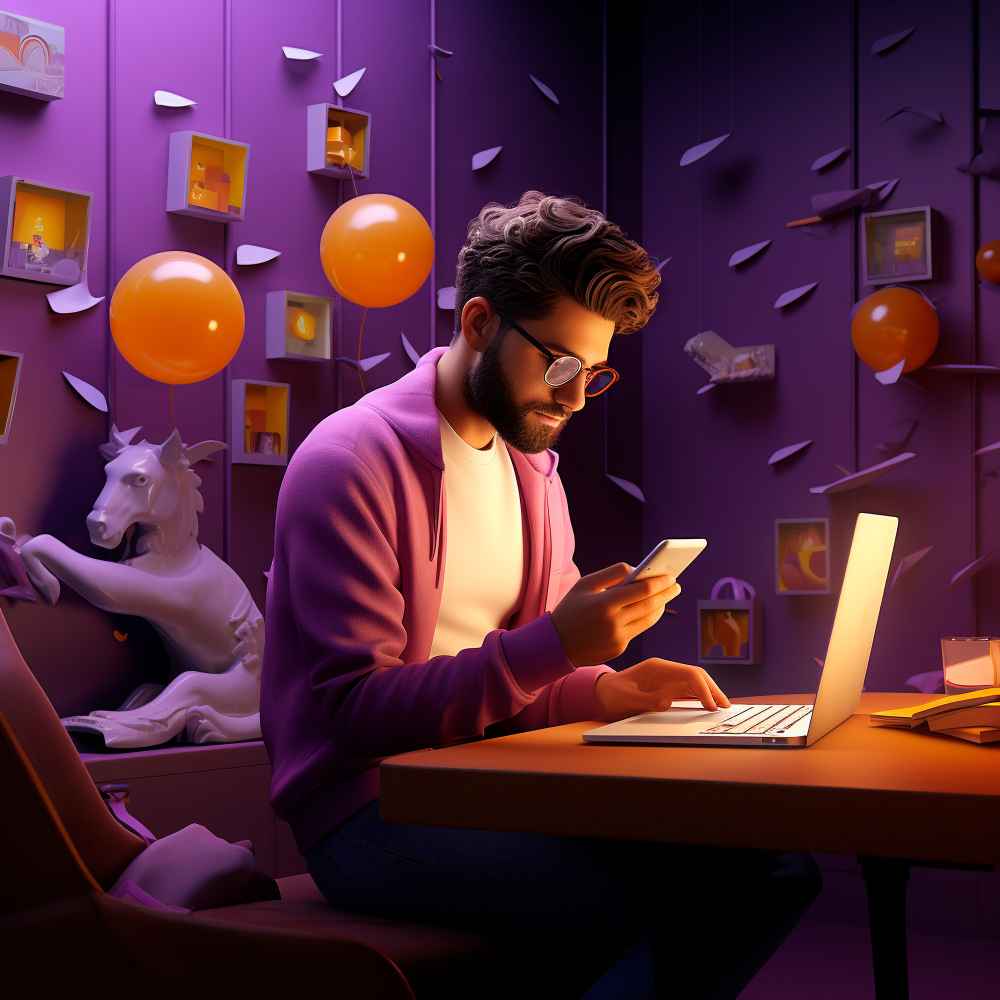 The development of mobile applications has become an essential component of modern life. It has altered the manner in which we interact with technological advancements and has revolutionized the way in which businesses operate. The development of a mobile application enables businesses to reach a broader range of customers and offer more value to them. Additionally, mobile applications can help businesses to optimize their operations, increase their efficiency, and ultimately generate more revenue. This blog post will provide an overview of the most notable mobile application development projects that have taken place in recent years.
Uber
In recent years, Uber has emerged as one of the most popular mobile app development projects. The Uber mobile app has provided a smooth transportation experience for both riders and drivers. The Uber mobile app allows users to request rides, track their driver's progress, and pay for rides. It also allows drivers to accept ride requests, locate the pickup point, and receive payment through the app.
One of the main reasons for the success of the Uber mobile app is its simplicity and user-friendliness. The app is user-friendly and provides users with an easy way to arrange their transportation. Moreover, the app's real-time tracking features provide users with peace of mind.
Instagram
Instagram is one of the best mobile app development projects that has changed the way people share photos and interact with each other online. Instagram is a social media platform with millions of active users around the world. You can use the app to take pictures, filter them, and post them to your followers.
The beauty of Instagram is that it provides a visually appealing platform that encourages you to share your experiences in a unique way. Besides sharing your photos and videos, you can also follow your favourite celebrities, brands and influencers. This way, you can feel like you are part of a larger community.
Airbnb
Airbnb is a prime example of an app development project that has achieved a high level of success. This app has revolutionized the hospitality sector by providing travellers with the opportunity to book accommodation from individual local hosts. It allows hosts to showcase their properties, establish their own pricing structure, and interact with travellers seeking a one-of-a-kind travel experience.
The Airbnb app is renowned for its user-friendly interface, which allows users to search for accommodation that meets their requirements, view images, review reviews, and ultimately book their stay. Additionally, the app offers hosts a platform to promote their properties, interact with customers, and manage bookings.
Duolingo
Duolingo, a language learning application, has become a highly acclaimed mobile app development project in the past few years. It has revolutionized the language learning process by introducing a gamified approach to the learning process. The app provides users with the opportunity to acquire a language through a variety of bite-size lessons, surveys, and interactive games. The apps success is attributed to its ability to create a stimulating and enjoyable platform that allows language learning to be accessible to all. The app utilizes gamification strategies to encourage users to keep learning and provides feedback to assist them in honing their language skills.
Starbucks
Starbucks, the world's largest coffee chain, has adopted mobile app technology as a way to increase customer engagement and convenience. With the Starbucks app, customers can order, pay for, and earn rewards all in one place. The app even uses location services to notify users when they're close to a Starbucks store. Not only does the Starbucks app improve the customer experience, but it also serves as a model for businesses that want to combine loyalty programs and mobile technology.
Robinhood
The stock trading app Robinhood revolutionized the financial sector by democratizing the process of stock trading through the use of a mobile application. By removing the need for traditional trading fees, Robinhood attracted a new cohort of investors. The apps user-friendly interface, educational resources and fractional shares enable empowered individuals to invest confidently. The success of the app lies in its dedication to accessibility and financial education.
Pokemon Go
Pokémon GO revolutionized the mobile app industry by pioneering the use of Augmented Reality (AR). By merging the physical world with virtual characters, the app provided players with the opportunity to transform everyday settings into immersive gaming experiences. Players traversed the streets in pursuit of Pokémon, creating a sense of camaraderie and discovery. This unprecedented level of success demonstrated the potential of Augmented Reality in mobile application development, opening the door to new experiences and possibilities.
Shazam
Shazam changed the way we find music by allowing us to find songs by using a mobile app. It was able to recognize music from just a few short audio samples, and it totally changed the music industry. It bridged the gap between music and information, and it opened up a whole new world of user interaction, making Shazam a must-have for music fans.
Conclusion
Mobile application development has become an integral part of our day-to-day lives. The above-mentioned examples demonstrate how successful mobile application development projects can revolutionize industries and deliver value to end-users. The key to the success of these applications is their ability to offer a straightforward, user-friendly, and captivating experience while delivering distinct value to their end-users. As the market for mobile app development continues to expand, we can anticipate more innovative and success-driven app development initiatives that will revolutionize the way we interact, live, and work with technology.