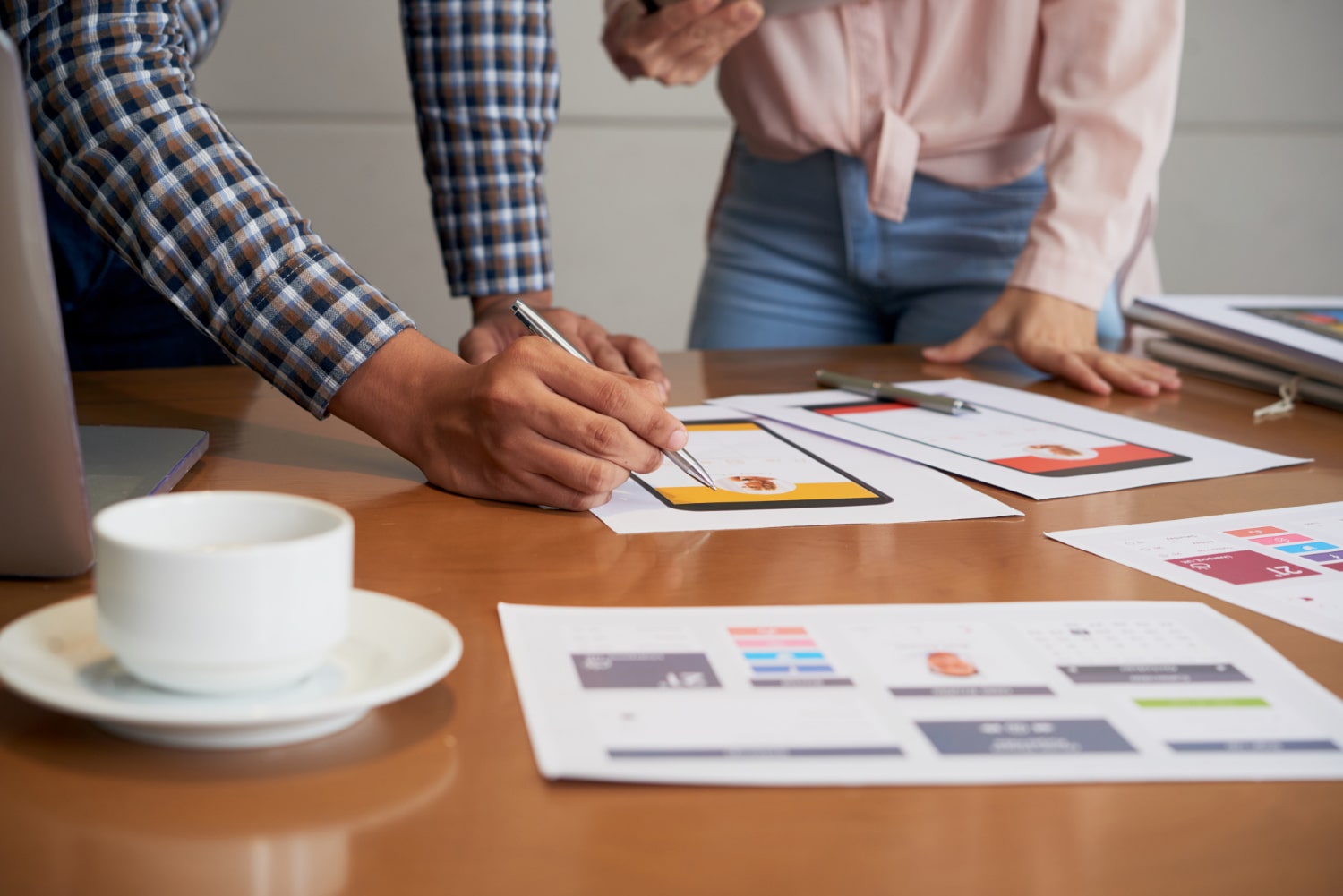 Mobile application development involves creating or developing applications specifically for iOS and Android operating systems. The mobile app industry is experiencing rapid growth, offering applications for various purposes and catering to diverse audiences. These apps significantly simplify our lives, making it essential for businesses and organizations to have their applications. By having a dedicated app, they can easily connect with their target audience.
Choosing the appropriate operating system is just one aspect of the development process. The fundamental steps include building installable software bundles and implementing backend services, such as data access through an API. Testing the app on target devices is also a crucial part of the process.
However, beyond these foundational steps, selecting the right approach for app development can be challenging. Whatever you choose will affect the later return on investment you did on your application.
How you can increase mobile app engagement?
As we read earlier, it is very important to have a great impactful design of your application apart from that to keep your customers interested and engaged in your application. You need to give them what they need and how they need it and how will you know what to give them, you need to do proper research.
Mobile app engagement.Is very important for marketing teams of any mobile app development company because it allows you to know your audience and create a strong bond which helps to get a high ROI.
Whenever we talk about Increasing user engagement we always have the design and the experience in our mind as an audience. Good user engagement is when the application is appealing and has a smooth design that helps you work seamlessly.
In this article, were going to talk about the top strategies to increase user engagement in your mobile applications.
Strategies to Increase Mobile App Development
It is important for us to understand the basic strategies that will help you increase your mobile app engagement. We have basic 6 strategies listed below for you to understand and use in your mobile app development journey and get great Engagement.
Smoothness is very important when we talk about Mobile Applications. If your Application is confusing and has a lengthy process of onboarding, it will create a bounce for the users. Users will try to avoid your application and move to simpler applications.
While creating any application Make sure to keep your onboarding process simple, easy to use, and give your users an option to personalize.
Target audience is one of the most important things whenever you create any application. So if youre creating your application without Segmenting your audience youre doing a big mistake and this will affect all your return on investment and the growth of the application.
So if you want a proper response from the audience and get the results that you need from your application. make sure to segment your audience based on their locations, purchase habits, time spent on the application, and how long theyve had your application on their phone.
Notifications, One of the most important and most generic things you get on your phone every single time. Push notifications are boring a lot of times and also they can be annoying for users. You need to personalize your notifications and get these notifications according to your users rather than giving out unnecessary notifications frequently which will result in users getting away from your application. You need to understand when to send your notifications, like if you need an action from an inactive user, if there is a sale, or if the user is searching on your application and you need your user to Be engaged with the Application.
You need to provide a personalized experience to your users. These personalized Experiences allow users to create a Connect to the application that helps Boost the loyalty and conversion rate of your application. You can also try to make individualized campaigns for different audience which shows that you as a brand, care for our audience and wants to provide a better experience.
Retargeting your audience and marketing campaigns is very important. Sometimes It is Seen that the customers have lost on other platforms and need to be worn back on your application. To get your customers back to your application, you need to create certain things that attract them to the application. We can do personalized advertisements, we can link brand new experiences which will make them fall in love with the application again. It is very important to embrace retargeting and make sure to create campaigns but always remember that the Most thought out, and most expensive campaigns might not get succeeded.
A customer who has been on your website or application for a very long time. It is very important to give your customers something to keep them happy and keep your customers more loyal to the application. Many applications have reward systems, membership programs, and value-driven clubs, Which makes their customers more loyal towards. The applications like Nykaa and Myntra have reward systems that make the customers spend more time on the applications and spend more money, which will eventually lead to a higher return rate for your application.
If you have several users who have bounced or rejected your application for some other applications, try to understand the perks of that other application and what exactly attracted your audience. Then you need to create and update your application with better features and give your audience.
Try to connect with your inactive users and understand what made them leave or led them to be inactive users, this feedback will help you a lot.
Also, you can always try to give your users more personalized and secure that can assure them of the application.
Conclusion
We have understood some strategies that will help us, but remember that user engagement is not limited to these 6 strategies, there are a lot of strategies that can be put to work while creating an application. Always remember that user experience is one of the most important things for any Android app development company or iOS app development company.
Make sure to create applications that are easy to use and give a seamless experience to the users which eventually helps you out at the end of the day. Strategies might change according to the type of application. Each category of application requires a different approach for better user engagement.
Always remember to keep the clients needs on top, this will help create applications better and more effectively.