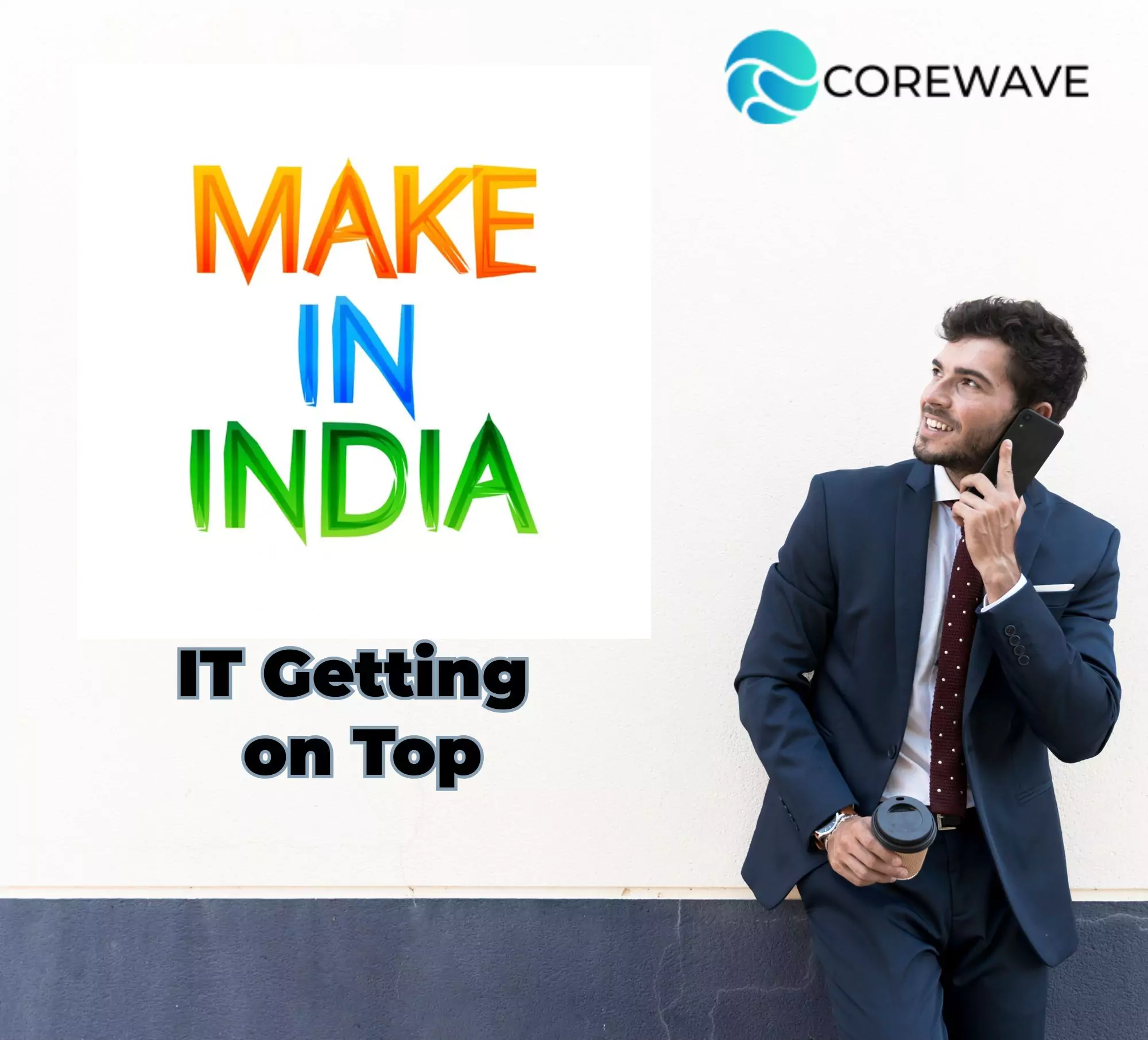 As technology and innovation continue to revolutionise the world, India has become a significant player in the global arena. The Make in India initiative, which was launched in 2014 to transform India into a world-class manufacturing hub, has had a far-reaching impact beyond manufacturing. In particular, the IT sector in India has seen remarkable growth, consolidating its status as a leading provider of software development, information technology services, and innovations. Factors such as a strong talent pool, government policies that support innovation, and a vibrant startup ecosystem have contributed to the transformation of Indias IT sector.
Indias IT industry has experienced a surge in growth due to its vast pool of highly educated and skilled professionals. With a strong focus on STEM education, India produces an impressive number of IT graduates annually, which has not only enabled the emergence of IT giants but also fostered a startup culture that is constantly innovating within the industry.
Furthermore, Indias competitive edge lies in its cost-effectiveness, as Indian IT companies are known for providing quality software development, IT consultancy, and BPO services at competitive prices. This cost-effectiveness has made India an ideal destination for global companies looking for IT outsourcing services, resulting in an influx of IT-related investments. This has enabled the Indian IT industry to experience exponential growth, with annual revenue of billions of dollars.
The Indian government has been instrumental in promoting the IT sector by providing support and policies. It has recognized the need for the IT sector to generate employment and contribute to the economy and has implemented various initiatives to facilitate its growth. Digital India and Startup India are two of the most prominent initiatives that have enabled IT companies to flourish. Furthermore, the implementation of the GST has simplified taxation processes, making it simpler for businesses to establish and expand operations in India.
In addition to its role as a world-renowned outsourcing destination, India is also home to a growing community of homegrown startups, which are driven by ambitious young entrepreneurs who are leveraging technology to solve a variety of problems across industries. Indian startups are innovating in a variety of sectors, ranging from fintech and health tech to edtech and agritech. The presence of venture capital, angel investors, and government support have enabled these startups to thrive, further contributing to Indias image as a technology-driven nation.
Another important element of India's IT strength is its growing focus on innovation. Top IT companies have set up world-class R&D centres in India where they work with international partners to develop innovative technologies. This focus on innovation has led to the creation of IP and patents, which further strengthens India's reputation as a technology pioneer.
India's IT industry has been remarkably resilient, adaptive, and agile, particularly during the pandemic. Remote work has become the new normal, and Indian IT professionals moved seamlessly to work-from-home settings, providing business continuity to clients around the world. This flexibility showed the industry's resilience and ability to cope with unprecedented challenges.
As Indias IT sector continues to flourish, it is essential to anticipate the potential challenges and opportunities that lie ahead. For example, cyber security is a pressing issue as cyber threats become increasingly complex. To remain at the forefront of IT, India needs to invest in its cybersecurity infrastructure and capacities.
Nurturing talent is also a top priority. To keep up with the ever-evolving technologies, such as AI, ML, and blockchain, India needs to upskill its workforce. Educational and training programs in both academia and industry will be essential to ensure that the workforce remains globally competitive.
In conclusion, the implementation of the Make in India initiative has not only led to the expansion of the Indian IT sector but has also brought it to the forefront of global awareness. With a large number of qualified personnel, cost-efficient services, pro-active government initiatives, and a flourishing startup sector, the Indian IT industry is flourishing and set for further growth. As the global market continues to demand technological solutions and innovation from India, the Indian IT sector is a shining example of its potential and capability to succeed in the digital era. The ascent of the IT sector has been extraordinary, and the outlook for the future is even brighter as India continues to pursue its Make in India strategy and excel on the global stage.