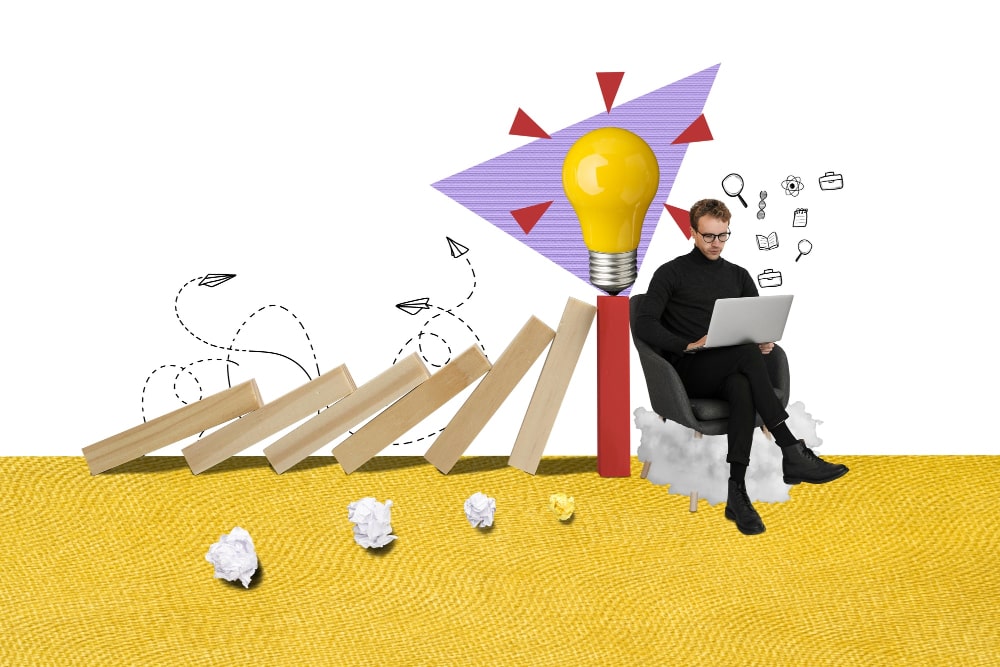 Android mobile app development is one of the growing fields in the industry of mobile app development. Android holds the maximum user base in the world. It becomes very important and difficult at the same time to create applications for Android as it requires a lot of patience and a lot of testing for any bugs and cracks. Sometimes applications are created well but they crash due to high user engagement. So as developers or any mobile app developer, you must create applications that can effectively contain the high user traffic.
Every year there are some new trends in the field of app development and these trends are what make your application more and more successful and can help you get a lot of use.
In this article, we will discuss bout the major trends in the field of Android app development, which as developers will help you.
Major Android App Development Trends
Below have listed the major trends in the fields of Android app development. These are 12 trends that are increasingly famous in the industry and app development companies or any developer, focus n cheating applications that align with these trends.
Artificial intelligence and Machine Learning
AI has become an increasingly prominent trend across various industries, including mobile applications. Its presence is particularly evident in shopping applications, where AI and ML technologies are leveraged to comprehend user behavior and preferences, thereby offering personalized experiences. By integrating AI into chat sections, these apps can efficiently assist users in finding their desired products, ultimately saving them valuable time. Additionally, the technology enables the display of preferred items to consumers based on their search and purchase history.
Instant applications are not so common in the industry, but in the time in future, this will be a great way for developers to build certain mobile solutions from scratch or create instant applications of existing apps.
This type of technology will allow users to have applications on their phones without really using up space on the device.
Chatbots/Google Assistant
While chatbots are currently available in the market, there is potential for significant advancements in this technology. Prominent examples like Microsoft Cortana and Google Assistant have already gained popularity. As we look to the future, customer service applications will likely incorporate cutting-edge features such as voice and face recognition. These sophisticated capabilities will enable the chatbots to efficiently address user queries and provide seamless assistance.
The rise of digitalization has led to the popularity of various payment applications like PhonePe, Paytm, Google Pay, Amazon Pay, and Apple Wallet. These apps are widely embraced by both consumers and vendors as they facilitate easy money transfers. With their user-friendly interfaces and interactive features, these applications often entice users with attractive offers and incentives.
The advancements in AR/VR technologies have made a significant impact on various industries, including entertainment, gaming, travel, and live streaming. This technology has proven to be particularly beneficial for users, allowing them to virtually try on clothes and visualize how furniture would look in their living rooms. The AR/VR advancements are something that will grow eventually and be a part of society in the coming future.
Shopping or ordering items from the comfort of ones sofa has become a commonplace daily activity for people. As consumers increasingly devote more time to mobile applications, the integration of mobile wallets and in-app purchases has further enhanced the convenience and ease of using these applications.
As we all know android malware samples are increasing every eye. Android lets you install all types of third-party applications which leads to the entry of a lot of malware. So as developers, it is a great opportunity for you to create such kind of security applications that makes the user devices more secure and free from bugs.
Storing data and filling of mobile space is one of the most problematic situations for any user. For this, development companies are coming up with cloud-based applications.
These are the applications that help you store a good amount of data without using up any space on the device. These applications are easily accessible on the device and help a lot with storing data securely.
Applications for different purposes
Nowadays, we have applications for almost every single purpose. From fashion to home appliances, food delivery, and many more. All these applications are popular and used daily. As an Android app development company, creating such kinds of applications will help you grow and generate a good amount of revenue.
A type of technology that allows businesses to connect and target the audience. Using this you can connect with mobile gadgets in a particular range and send notifications regarding your business.
Businesses like restaurants and hotels can greatly benefit from this and will lead to an increase in the development of Beacon Technology.
Users prefer seamless and convenient work options, and today, almost every bank has its application. These apps enable users to perform various tasks from the comfort of their homes, including receiving and transferring money with just a click. Users can access extensive account data, such as bank statements and transaction history, through these applications, eliminating the need to wait in long bank queues. This convenient approach empowers users to efficiently manage their accounts without any hassle.
After the Covid-19 pandemic, students encountered various challenges due to lockdowns. Educational applications emerged as a great solution, offering different studying opportunities with features like live classes, pre-recorded lectures, question banks, and tests, empowering students to learn anytime, anywhere.
Conclusion
Creating applications for Android is creating applications for a maximum user base. The above trends are not the only ones, there are a lot more things like educational applications, fitness apps, and many more that are growing in the industry. The mentioned trend are those which are growing every single day and create an impact on the users.
As a mobile app development company, we must keep you updated with the trends and it is your responsibility as developers to use these trends for the betterment of society. Make sure that any application apart from these trends can still be a success if your application meets the needs of the audience and if it attracts new people. It is important to create something new and different.