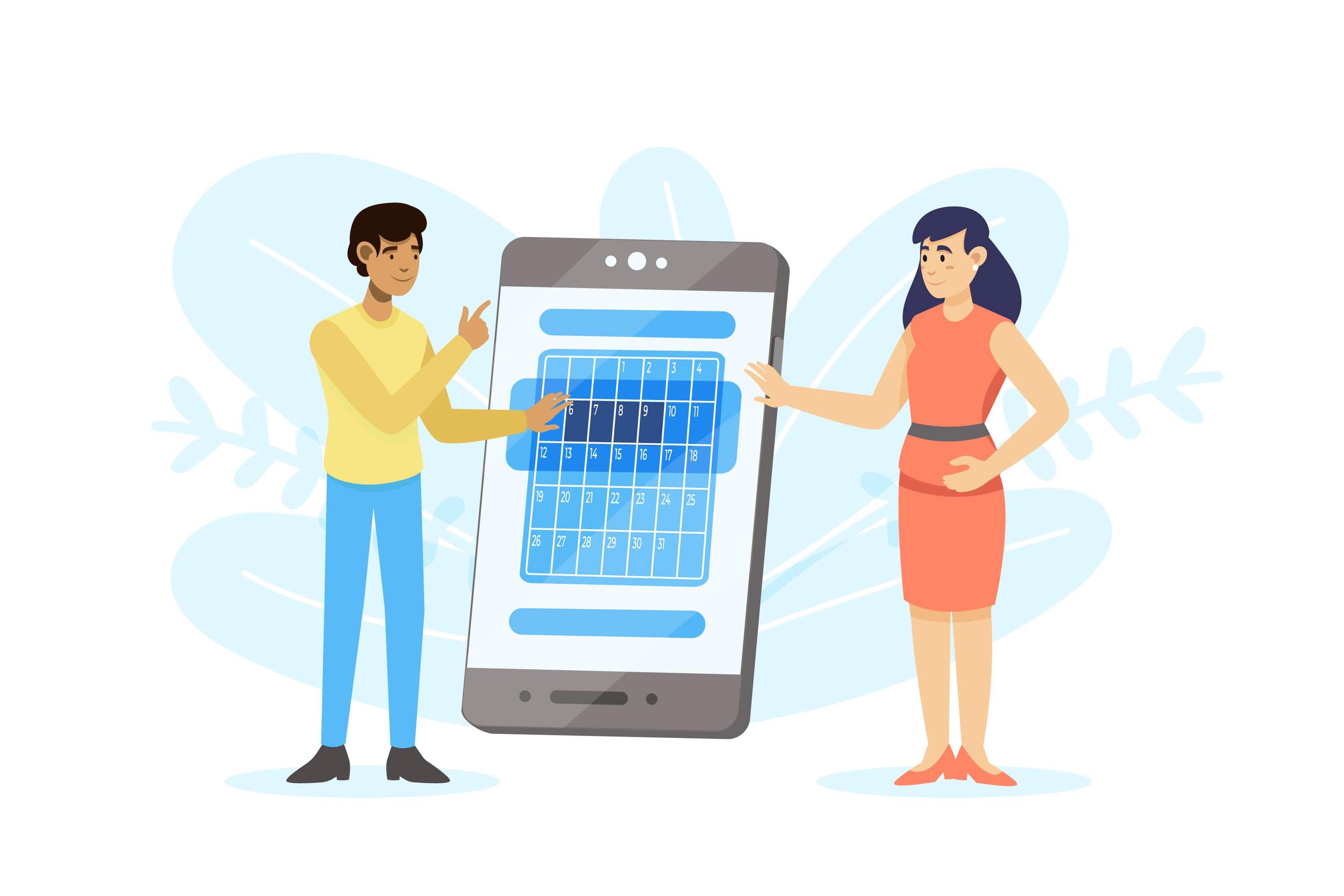 MVP is a great handy tool for businesses with small capital. Sometimes, businesses have a product idea, but lack of capital cannot let them execute their ideas and this is why MVP is a great concept by which businesses can use and test their concept with real users and raise money to fund MVP development.
According to Statista, around 25% of apps get abandoned after just one use. Whereas other applications tend to grow and the competition becomes tough.
Before, understanding how to build an MVP to raise money, we must learn about what exactly an MVP is and how it's beneficial for investors. Later in the article, we will talk about how to raise money from investors.
What is an MVP?
MVP, a minimum viable product is a concept from Lean Startup that stresses the impact of learning in new product development. It helps to launch the product with a minimum feature that makes it easy and quick for developers to get feedback. MVP also helps to validate product ideas and helps reduce risk, save money, and get funding.
MVP is a method that is built to get the user input on the application before the funds are spent on the final product.
Investors can see the product's functionality.
MVP allows investors to see the product's functionality and how important the product is in the real world. On the contrasting side, products in the early stages are harder to sell because investors can not see the potential value of the product.
Also, its feedback from real users allows customer-centric product development which helps in final product development. MVP is a part of the process of developing a product that should not be overlooked or ignored while seeking investment.
Investors can see the product's viability.
The V in MVP stands for Viable, which directly means understanding the demand for the product and users' willingness to pay for the product. It helps to improve the product before launching to a wider market.
For investors, an MVP is a way to see the product's success, and startups can reduce the risk of failure and increase their chances of success. This type of information helps the investors before investing in the product.
Investors can judge your team and see your product commitment.
For investors, it is important to know your team and their commitment to the product. Why? Because a good team can work even in the most challenging situations, while a weak team can be useless no matter how good the idea is. This is where MVP helps the brands. If the brand has a good MVP, investors tend to rely on it as they see potential in your team to create a new project. MVP can help investors to judge the team's skill and experience.
A minimum viable product allows businesses to work on an idea and make an impressive product for investors to get funding for the actual idea as an MVP is less expensive and less risky. If a startup wants to get funding for and new project, MVP can help them show their commitment to the investors.
A clear commitment to the product can help a startup or business to catch good investors and secure funding. MVP development companies can help investors to gain confidence in the product to invest in.
Businesses can prove their market awareness
Before developing an MVP, it is very important to do market research. This helps the investors to undertones the team, their market awareness, and how well the team adapts to the situations. MVP helps to validate the idea from feedback from real-time users and seeks investments from the investors.
MVP provides the investors with the concept of market opportunity and the ROI. this is a key step to securing funding from investors and proving market awareness.
Now Let's come to the main part, that is,
HOW TO BUILD AN MVP?
MVP building requires some planning and certain steps, moreover a thoughtful effort. MVP is a straightforward process, that can help the businesses too grow and be successful in the long run. The basic steps to build are:
Do market research.
The first step is to understand and study the market. It is important to research your market, its needs, kind of product the market needs. You can find out more about respondents by conducting market research. Plenty of platforms do conduct paid surveys to target the right audience for the product.
Identify your target market and user persona.
After good market research, we must find our exact target market and user persona. We must identify the demographics of the target market, things like who is user, their needs, and use of the solution. Everything must be jotted down at this stage. This will make it easier to build MVP as it clears the need for it.
Outline key features of your product.
You need to identify the core features of your MVP about the services that will be offered. In this stage, it is important to list out the most important feature that will address the target market and its needs.
This step of outlining the key features helps the businesses to create an MVP using the most important factors of the product that make the product important and unique.
Build and launch your MVP.
After the three stages, now we have learned and listed out all things we need. At this stage, you start building your MVP. It is where you create the actual product or service for the target market, focusing on creating a good user experience. We must ensure that our product or service is easy to use, meets the need of the market and user, and offer a good user experience. In this stage, we finally launch our MVP for the users to use and get feedback from the user for a great experience.
It is important to promote your MVP and get feedback. This feedback will help you understand how to improve your service and what features to add and remove.
Analyze the feedback.
Once the MVP is launched, we must analyze the user feedback to understand what worked in the market and what did not. MVPs tend to have flaws and that is the whole purpose to create a model prototype which in the end helps us understand what feature to keep in the actual final product or service.
After all these five steps and building a perfect MVP, it is time to find an appropriate investor who can fund you for the actual product or service. There can be various points to remember while looking for an investor. Here are some basic things to keep in mind and keep yourself working on t.
Firstly, we must research well about the potential investors. It is important to learn about investors' history in what type of projects they invest in and know their goals and objectives. We must make sure to present the product which interests them according to their history and we must understand their needs. When you have created a pitch that aligns with their needs be prepared for questions about your product's features, how it is different, your potential customers, and many more.
At last, building an MVP is a critical step in raising money for a mobile app, but following the perfect steps and research, that you have seen in this post, will help you to get funds from your investors. It might get difficult at times but be ready and don't be discouraged by some little setbacks.
How to find investors after you have developed an MVP?
Raising money is one of the most important things for an entrepreneur. If a business has an MVP, you must be confused about how to find investors. Here is a list of things that you can do if you are looking for potential investors:-
Research about potential investors.
Getting someone to invest in your product, is a challenging task, no matter how great your idea is. To increase your chances, first research your potential investors, in and out. This means knowing your investor/s goals and objectives including their investor history.
It is important to present the product in the way they ate interested, this will get you more secure funding.
Focus on the future, not the past.
It is important to highlight the future goals and potential of the product. The key is to convince the investor that their investment will pay off and the product will grow in the future.
Create a pitch that resonates with potential investors.
A pitch that is inclined toward the investors and focuses on the aspects of your product is the one that appeals to the investors and can help you get a return on MVP investments. This gives confidence to the investors in your product.
So by creating a good pitch for your investors, you will be able to raise money and be in a better position to bring your product to market.
Optimize your cash position.
This means having a clear understanding of your burn rate and ensuring to understand the in-hand cash situation that will help to work your business even when you can't raise money.
Closing
Building an MVP is a crucial step in the process of raising money for your application. By understanding the tips in this article, you can create a product that resonates with investors.
So, don't let little things discourage you from seeking out investors for your MVP.