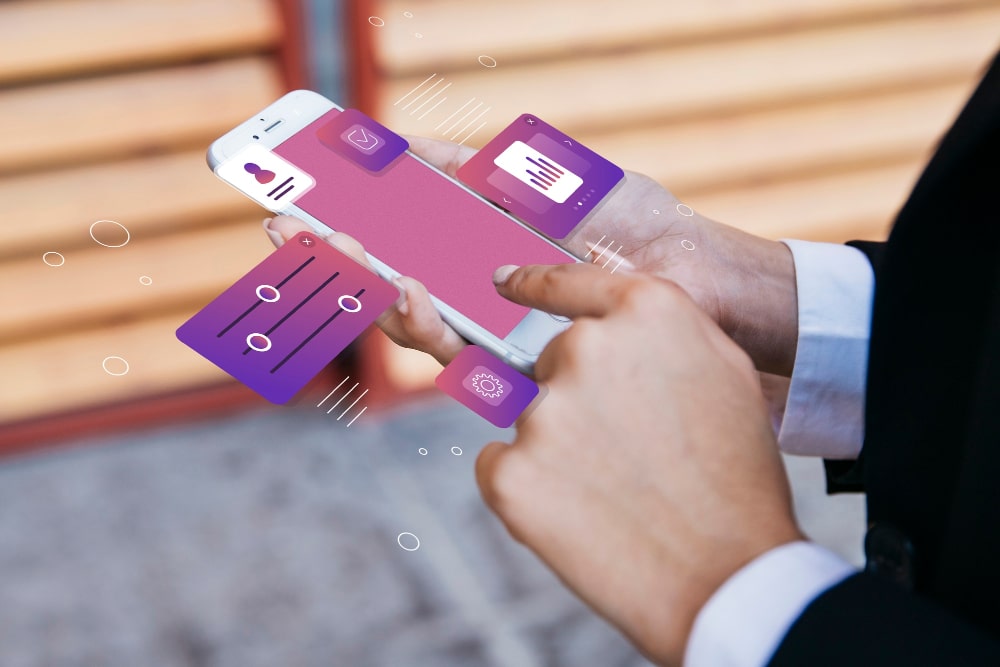 Applications are what makes our life easy. We have applications for everyone and everything. According to the reports by Statista, around 3 million applications are registered on both the Google play store and the Apple app store.
According to the reports by grand view research, the global market size is valued at USD 206.85 billion in 2022. According to Statista, the Indian app market revenue is expected to reach US$ 2,364.6 million in 2026.
Growing in the digital age, we can see the popularity that mobile app development gains and how businesses are investing in mobile app development. But whenever we talk about investing in mobile app development, the most common question that comes up is - How much does mobile app development cost?
Here we are with a detailed guide, which aims to give you all your answers that includes the impact of app development cost, the mobile app development process, and how we can save money on your mobile app development.
Average mobile app development cost
The average cost to create an app can range somewhere between 20 lakhs to 1.2 crore rupees but the complexity of the app can increase it to about 2.4 crore rupees. As the complexity of the app increases the price increases. More simple the app, the cheaper it is.
At Corewave we create custom applications that are dependent upon the factors such as features and functions, development approach, and many more.
In this article, we will do a detailed analysis of all the important factors that engage in the mobile app development cost. To understand how much it cost to create an app, it depends on how much time it takes for every single development process.
The major factors that can impact your cost
Type and Size of the App
A simple application can cost around 4 lakh rupees to 40 lakhs rupees. Applications that include a login system, user profile, dashboard, and some limited administration are simple applications. Whereas medium-complex applications include features like user engagement and app monetization. Along with the basic features of simple applications with features like social media integration, payment gateway, audio/video streaming, user privacy, etc. These medium complex applications can range up to 1 crore rupees.
The major complex applications can cost more than 1 crore and can range up to 3 crore rupees. These kinds of applications include high-end features like AR/VR, AI, multi-language support, high-end data logic, and much more.
| | | |
| --- | --- | --- |
| Complexity | A brief | Time, hours |
| Simple | Addition of simple features like an email subscription, social login, calendar, etc. No API and backend integration. | 400 |
| Moderate | Custom UI features, payment features, API integration, headsets and tablets adaptation, and backend server. | 500-800 |
| Complex | Support for multi-language 3rd-party integrations, custom animations, back-end, professional design, real-time features. | 800-1500 |
Platforms and devices
It is important to choose a platform while creating a mobile application. Applications are to be created on iOS, Android, web, or Cross-platform. For a startup, it is good to opt for a single platform so that you can manage your minimal budget, and later you can shift to multiple platforms.
The most popular app development platforms are:-
Native App Development
It is to create and develop apps individually for Android and iOS. It is to create apps specifically for a particular platform. Whenever a business wants to achieve a big
user base they opt for Android and to get a lot of revenue run, they choose iOS.
Native apps are built using specific programming languages like Swift or Objective-C for iOS, Java or Kotlin for Android, and development tools.
Better performance can be achieved but you do need a separate development platform.
Cross-platform App Development
Apart from native app development, cross-platform app development is basically creating one app and publishing it on both Android and iOS together. This comes with a lot of advantages like code reuse, low development cost, and greater audience reach but it also comes with a set of disadvantages are how the differences in iOS and Android mobile app design are there, slow app updates, and lack of proper app quality.
Progressive Web Apps
This is another option that is being looked highly upon in upcoming times for businesses that want to increase their reach while eliminating the restrictions coming from the Play Store & App Store. These incorporate modern web technologies to provide a better experience. These types of apps can be used offline and also be used to send push notifications.
Hybrid Mobile Apps
These mobile apps are based on the web view. These types of apps are built using languages such as CSS, HTML, and Javascript and then Cordona is used for wrapping them into native apps. These are more cost-effective as compared to native apps.
Location of your team
The app development company, local team, in-house developers, or freelance developers are prime choices when it comes to mobile app development.
An experienced app development company is more reliable than choosing a freelancer. Working with an app development company can work too well if you want high-end features in your application.
The location of the app developer is another important factor, it can influence your overall cost.
By outsourcing your project, you are free for all managing responsibilities and pay exceptionally for the scope of work accomplished. Developers from different regions have various hourly rates. So the developers/ location affects the final cost.
Design
An appealing design is what makes the app attractive and can make users invest time in your site. There are two ways that can increase your UI and make it more interesting. You can go for the standard UI or the customized UI. The customized UI is not easy and takes more time, which makes it expensive.
Features and Functionalities
The major dependency of the cost of an app is on its features and functionalities. As the features increase, the cost increases. It is important to focus on the base features in the initial stage of your application. The best way to understand this is to create an MVP. MVP can save a lot of time and money also it helps to get valuable feedback from the users.