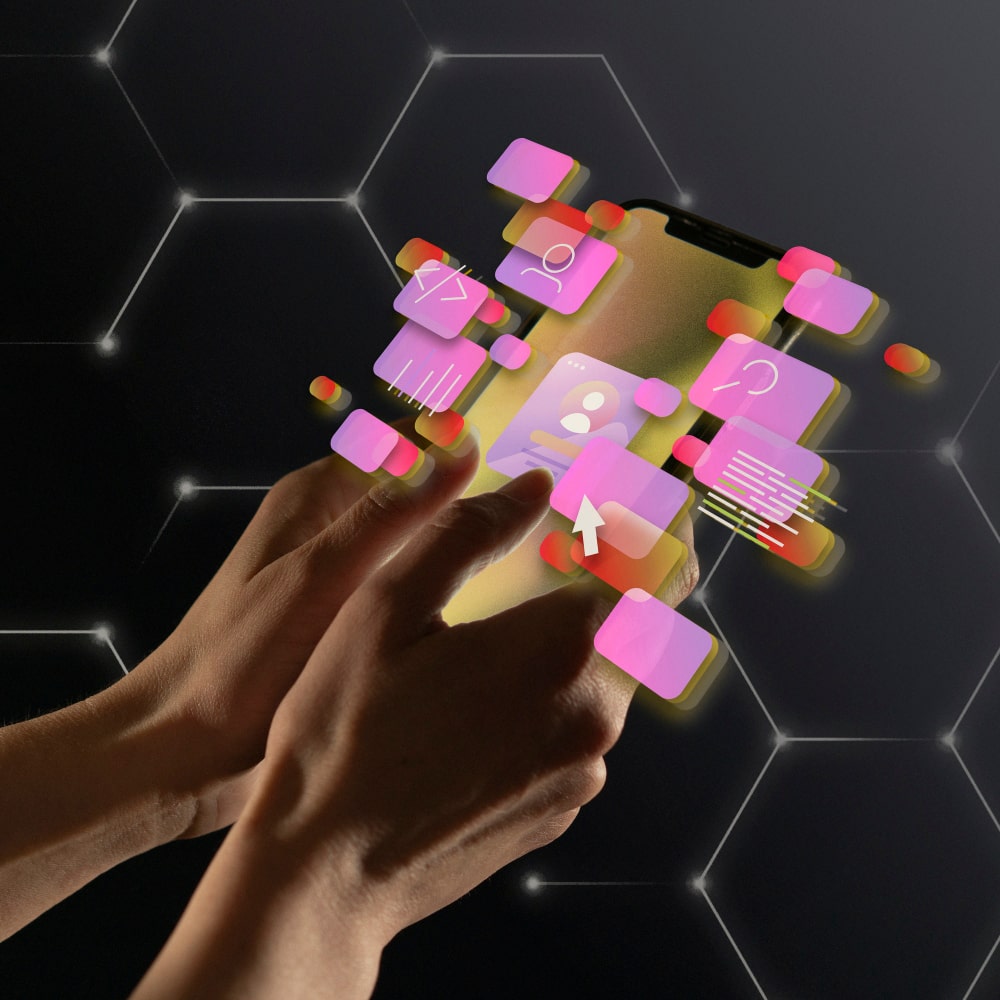 The mobile phone industry is changing every single day. Which as a result gives a rapid change to mobile app development. Customer desires, technological advancements, and a lot of other things affect mobile app trends equally. We have learned about the new trends in mobile app development, which apparently showed us how these new advancements give us a new way to think and create applications for our business and for the customers.
Leading companies are too focused to provide their users an experience that no one else can. They do their branding on their application and get great customer engagement. From mid-size to small-size companies, they have their own ways to cover up the mobile application trends to grow themselves and get a competitive edge in the industry.
In this article, we will discuss how mobile app development is shaping our future or we can say how it is changing the way we do things.
We will discuss how mobile app development is helping in business advancements:
Client comfort and satisfaction
This is one of the major points that makes us attractive to mobile applications as a user. The applications have made our access to goods and services available anywhere and at any time. Due to the customized interaction features, it is easy for businesses to get a loyal customer base. The introduction of digital payment also helps in increasing engagement.
Advertising and marketing
For a business, it is very important to promote and advertise its ideas and products. Through mobile apps, one can target the audience using push alerts, in-app ads, or offers like sales and etc. User data is a must and should be kept on checking as it helps you to understand the customers behavior and you can make your marketing strategies accordingly.
Smooth Business
To have smooth working and increased productivity with other organizations. Effective collaboration is something that is a need of today's business which is easily done by real-time information access. The mobile applications provide services that will help you in managing your projects and track your productivity.
App development industry rise
App stores are a place where developers can represent their creations and monetize them. As the industries rise, new opportunities can be seen in the field of marketing, design, and development. Any mobile app development company is ready and focused to create a system for its growth and success.
Bridging the Digital Divide
As mobile applications are made, and there is a rise in usage of mobile applications we can see how applications play an important role in bridging that divide. We can see people from rural areas or those who only understand their native languages can use the applications with ease, this is possible only because of the lenient language selections that allow people to use their applications in any language they want. Applications for education, healthcare, and financial services are now possible to b used by everyone around the corner.
Increasing Productivity
Implementation of AR technology has reportedly increased the productivity and deficiency of organizations. It helps create a user experience that meets and satisfies the customers needs. AR keeps the potential to grow businesses in a way where people can easily interact with digital content. We can see organizations investing in AR particularity and in coming years, we can see them using it more and more.
A better navigation
Going from one place to another has never been easier with the introduction of maps on our mobile devices. From google maps to iOS navigation, we have been using these a lot. With the introduction of advanced technologies like AR, we can have more accurate navigation and companies can give an enhanced experience to users without them downloading applications just for navigation.
Privacy and Security
A major task or priority of every business should be the proper privacy of the user. It is important that the users data is handled carefully and protected. There are strict laws to protect the data of any user but we still can see data leaks and usage of customer data, this should have a properly regulated system so that every data is secured.
Moreover, data like preferences of users about a particular item is shared with the companies to understand and provide a personalized experience like when we use any shopping application.
Future
Technologies like AI, and AR/VR, are changing the future of how you experience and work with your mobile applications. If your application is interactive and creative it will attract users and get your revenue generated. Mobile app development is and will be a great use for businesses to grow and provide a premium experience to their users.
Conclusion
Mobile app development is always changing and we have plenty of trends going on, each and every trend is different and affects a business in different ways. These trends are what decides the future of how mobile applications will be in our future and how they affect our future decision. For any business, it has become unimportant to have an application created, due to the increased demand of technological advancement we need to understand to reach our audience in a creative way. Businesses should embrace and indulge in the power of applications and use them wisely because of the increasing usage of mobile devices.
Any Android mobile app development company, is there working for a larger user database and proving a simple UI/UX for the users that help them use and work with mobile applications. To grow your business in the future, an Android application will provide you will a great audience, whereas an iOS app development company, will also give you a good user database but still it is more focused to give you premium users who are specified for your business.
Both platforms are equally important depending on your business. If you are a large-scale business and want to grow globally, you should focus on creating hybrid applications for both platforms that way, you can connect a larger user database.