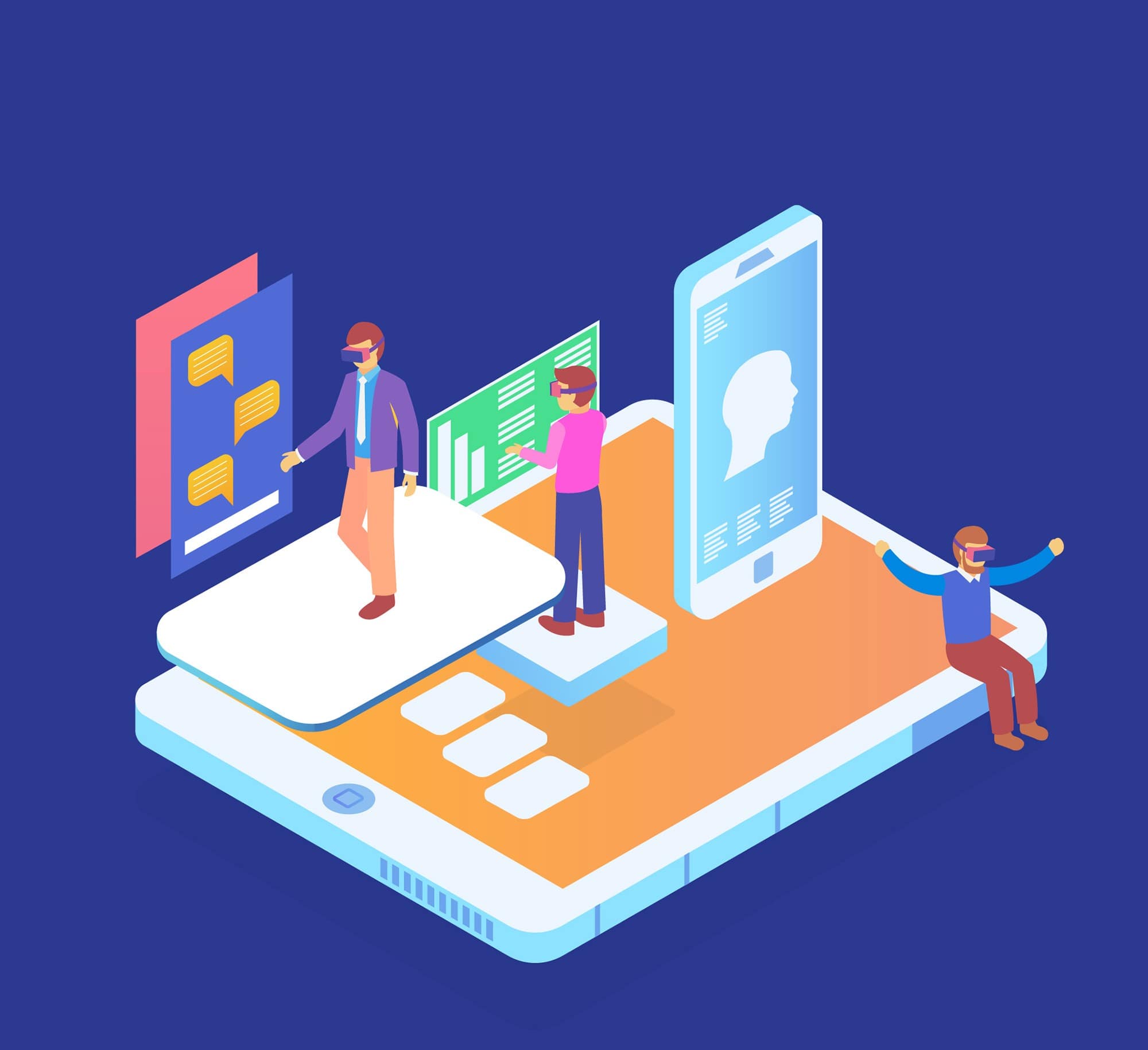 Having an app idea isn't the only thing that comes to mind. This single thought can lead to various questions, one of them being, how long does it take to develop an app? Arising competition can make you think such. There are a variety of applications that are coming into the market every day, with each having its uniqueness.
Core Wave is here to answer this question of yours and provide you with some excellent applications that meet our unique needs of a business that help you stand out. To tell the accurate time that can be taken to develop an application is not an easy task and is nearly impossible, as each application has its unique features, and each application holds different features that take different times.
Let us start with what factors can affect this time of developing an application:
Platform
iOS or Android are the two platforms that we work on while creating an application. Each platform takes time, when it comes to developing an application android takes a little more time compared to iOS. Android has a larger user database which makes it a little difficult to develop an application for it. The software developers kit by Google helps to deal with the various screen sizes, OS versions, and pixel density of the Android platform.
Complexity
If the application is simple and a replica of an existing application, it becomes too easy for developers to recreate that kind of application, but if the application is unique and has different features, the task becomes a little time taking. The developers need to understand the brief of the client and know the uniqueness of the product that can help you create an application which will take time. Understanding is important as it will help get a great output. We at Corewave, focus to create applications that are client-centric and customized to understand the briefs of the product.
Features
Simple to complex, features can vary a lot. The simple the features, the less time it takes to develop, and vice versa. Features that are common and already being used frequently are too easy to implement as they are already being used but if you decide to add features that are complex in functionality may take some time and effort. Before spending time and a lot of money on an application, one must first develop an MVP and understand what features are good and accepted by the audience. Sometimes, we create an application, and it does not give us the desired results that can be a loss for the client, to be safe from any losses in the future, MVP is the best way. How can MVP be a way to raise money, you can find a detailed guide here!
Targeted Audience
Creating an application for 1000 users to creating it for 1 lakh users, can be different and can affect the time of development. Application creation for a wider audience needs a lot of investment in features and performance testing of the application. If the application takes as little more time but is efficient and seamless, that is better than an application that is created in a way that crashes sooner than it is released.
At Corewave, our developers invest in the development of applications with a full focus to create an application that is seamless and bug-free.
App Development Process
The stages of developing the app involve:
Planning and Research (2-5 weeks)
It is very important to strategize your mobile app development process. A proper meaningful and researched strategy is very important. It allows us to create something that satisfies the need of the client and that helps us create something unique for the client. Our mobile applications are creative, strategic, unique in design, and include high-end technology that helps the client stand out.
Proper planning can never go wrong. Every application is different and requires a different plan. The plans should be detailed with the detail of every minute of the process. At Corewave, our team of developers makes sure to plan your process of app development.
Design and Development (4- 17 weeks)
At this stage, the developers focus on creating the UI/UX of the application. The team focuses on developing prototypes and wireframes, each and everything depends on the time needed based on the complexity of the design and the time taken to revise the design. In this stage, the team breaks down the working process to make it fast. The size of the development team, the technology chosen, and complexity are some factors in this stage that affect the time of development.
Testing and Quality Assurance (2-6 weeks)
To identify bugs and issues in the application, unit testing or user acceptance testing is important. It helps the developers understand what is working in the audience and what is not. Developers start this testing process before execution to check whether the application is ready for a bigger mass audience to use and whether will it work seamlessly. If the application has bugs, the development time may vary accordingly.
Execution (1-4 weeks)
At Corewave, our team focuses on developing applications that are compatible with OS like iOS, and Android, and cross-platform. The UI/UX for mobile development is based solely on the type of business product and services they provide. The execution of an application is based on industry standards. The duration depends upon the process of execution and the requirement of the application according to the platform it is to be executed.
How long does it take to develop an Android app?
To create applications for the Android platform, the developers use languages like Java and Kotlin. These languages provide a faster performance to the applications. The timeline can still vary depending on the factors like complexity of the application and the features of the application.
Below is a table that shows the estimated timeline for the type of mobile app based on the complexity:
| Type of Mobile app | Examples of app | App development Timeline |
| --- | --- | --- |
| Simple app | Color note/E-reader | 1.5 - 2.5 months |
| Mid-size app | Food Delivery | 3 - 4 months |
| Complex app | Custom App, Fintech, Edtech | 4 - 8 months |
How long does it take to develop an iOS app?
A mid-level iOS application can take up to 8 months on average. Multi-featured applications can take up to 6 to 8 months whereas advanced applications can take up to 15 months to develop. The high-level applications have heavy features with multiple payment integration modules, AR and VR capabilities, and machine learning integration can take more than 18 months. Below is the table that shows the estimated timeline for an app to develop based on its complexity:
| Type of mobile app | Examples of Apps | App Development Timeline |
| --- | --- | --- |
| Simple app | E-reader | 1.5 - 2.5 months |
| Mid-size app | Food delivery, Taxi App, Etc | 3 - 4 Months |
| Complex app | Custom Apps, Fintech, Edtech | 6 - 8 Months |
Conclusion
Every application is unique and takes different times. The above-mentioned time is a rough idea of making an application. Apps that are smaller and simpler take less time that the ones that are larger and more complex. At Corewave, our team of developers is focused to create client-centric applications and those which stand out in the competition. The applications we make, are made with full research and proper discussions with the clients and the team to get the best outcome possible.
Corewave, as a software development company, develops applications for both web and mobile to give businesses a wide range of options. Time taken differs from application to application.