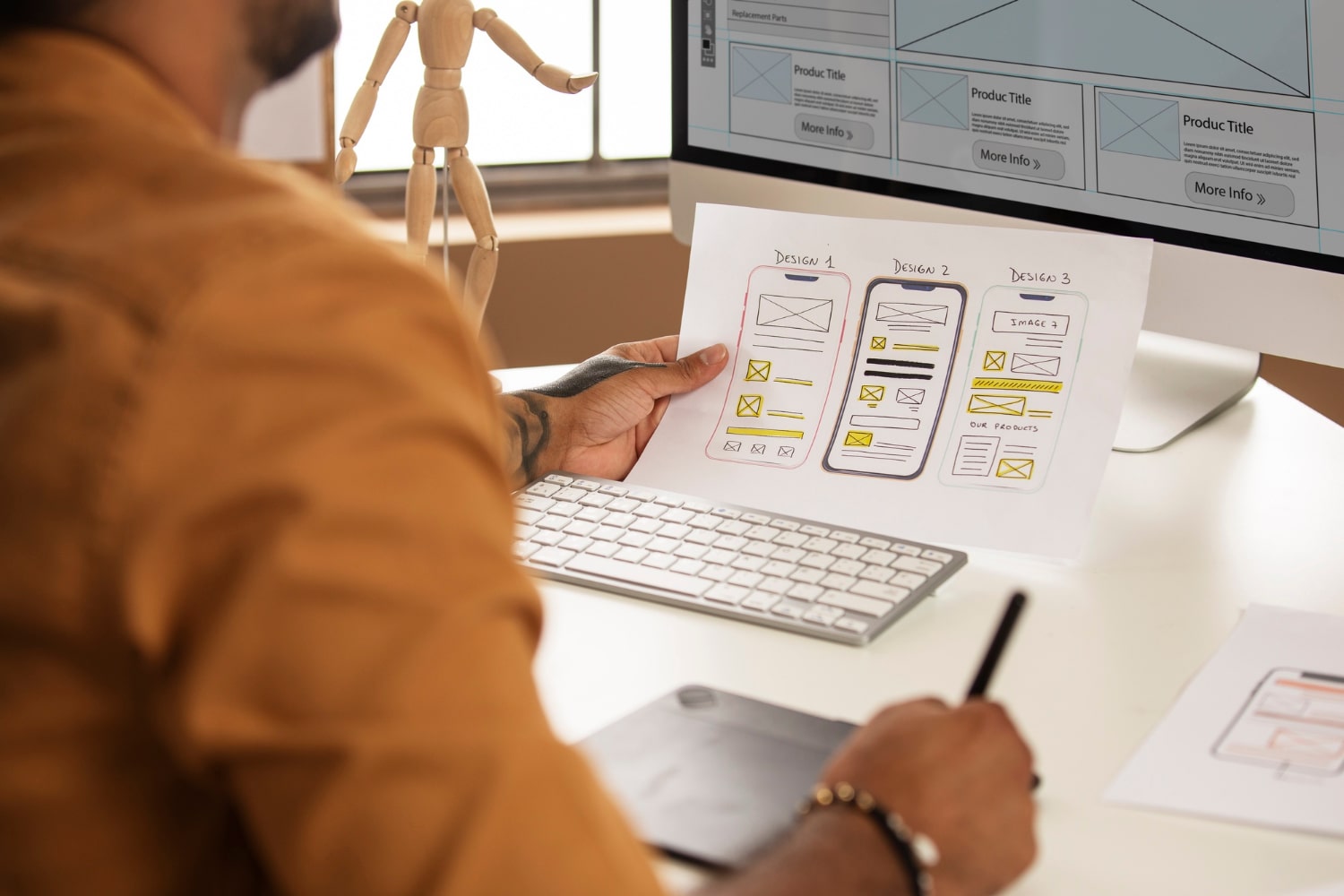 Developing a mobile application is one of the most growing parts of the era. Each and everyone is either focused to create an application or they have ideas to create one. Everyone can not develop an application, for that, we have mobile app development companies that help people like these to create some of the best applications that we use daily. From Amazon to Twitter, we have applications for everything.
As we talked about ideas in peoples minds, it is important to know how we can make those ideas a reality. To create applications there is a proper step-by-step process that starts from idea generation to app execution.
Let us start with the,
Process of Mobile App Development
In this article, we are talking about how to develop application ideas into reality. So the first step will be:
For any business, it is important to create applications because of the growing digitalization in the world. This allows businesses to grow, connect with the audience, and generate revenue for the business. This is where the applications become important and every business starts to think of an idea. These ideas are based on the blueprint of the type of application that the business requires. This idea generation is done by the marketing team in the business. Once we have an idea, it is time to move forward with it.
This is the step where you decode and understand the importance of the application for your business. Here you will decide and answer the why question for your application. This is the phase where you are going to decide the goals and purpose of the application along with the objectives. This particular stage is very important in this process of app development as here you are going to discuss and research the competition and the target audience. Once you are done with research and target audience a majority of work for upcoming future services also helps a lot with the post-launch activities.
The step where you start to share your idea. At this step, you're ready to capture the functional requirement of your application. These requirements help you further while creating a road map for the product. This is also the stage where you are going to focus on creating an MVP, for an initial launch. Understand more about MVP.
Prioritize incorporating attractive and user-friendly features in your app. Identify the essential features required for your application, as adding more features can increase both development costs and time.
An apps appeal lies in its user-friendly and easy-to-control nature. If users struggle to implement features, they may switch to other apps. User Interface defines the apps appearance, while User Experience focuses on interactions and issue-solving. Ensure your app is intuitive, simple, engaging, and delivers on its promises.
The most important and the stage where the actual turn of an idea into reality takes place. The phase or step of app development. So developing applications is not easy, whether it is Android app development or iOS app development, it all takes time, money, and a lot of experience each developer in n development company or as a freelancer focuses to create applications that are best for the clients. Ti creates these applications they use the following types of app development:
● Native App Development:
React Native offers optimal solutions without compromising user experience by enabling the creation of applications for Android, iOS, and the web. Native apps are developed using specific programming languages such as Swift or Objective-C for iOS and Java or Kotlin for Android, along with platform-specific development tools. Although they deliver better performance, separate development platforms are required for each target OS.
● Cross-Platform App Development:
Cross-platform app development involves creating and publishing applications on both Android and iOS simultaneously. This approach offers numerous advantages, including code reuse, lower development costs, and a broader audience reach.
● Android App Development:
As an Android app development company, our focus is on catering to a vast user base, as Android users constitute the majority. Our developers prioritize creating user-friendly applications with seamless integrations and intuitive designs.
● iOS App Development:
iOS applications are primarily tailored for a premium audience. Our UI/UX developers work diligently to create customer-centric applications, uniquely customized to meet specific business needs. Corewave stands out as an excellent choice for iOS app development.
● Flutter App Development:
Flutter app development utilizes an open-source framework for building multiplatform applications. This framework empowers us to design top-notch applications with robustness for cross-platform usage. Flutters popularity is due to its faster development process and high-quality user interface.
1- Testing
Once the application is developed, you never directly launch it on the platforms like the app store or Play Store. You need to get your application checked for any bugs and issues. While checking the applications, it is also important that you check your application based on their posting platform as it plays a vital role. The application has to meet the needs of the platform and be foolproof. Your application should always be under the guidelines of the platform and you must check your applications twice or thrice and be ready for any changes that will come to you.
2- Launch and post-launch activities
Now that you have tested your application and it meets all the needs of the platform where it is to be launched, it is now time to launch it. But as an app development company, you need to be there with your clients even after the launch. Why? Because sometimes the applications can crash or create issues when people start to download them. Also for any feedback from the audience, you should have some individuals who keep a check on all those feedback to have an application which minimum flaws and users should have a seamless experience. Ith a seamless experience for users, client satisfaction dn your reliability increase with this particular stage of support.
Importance of an application
In todays digital era, mobile apps have become crucial for businesses, including small startups, offering a competitive edge by reaching a broader audience nationwide. Whether youre a well-established brand or just starting, distributing your app through app stores like the App Store or Play Store is a strategic move.
Modern consumers desire personalization and convenience, and mobile apps perfectly cater to these needs. Brands providing personalized experiences through their apps can establish strong brand value and foster customer loyalty. Additionally, apps serve as invaluable tools for collecting valuable data, offering insights into the target audience, and refining marketing strategies. When utilized effectively, apps can yield exceptional marketing results, boosting engagement, revenue generation, and brand awareness.
One of the significant advantages of apps is the direct access they grant marketers to user information. This data wealth empowers marketers to enhance marketing efforts and campaigns, surpassing the capabilities of traditional marketing channels. Apps provide a unique platform for delivering personalized messages and content, greatly augmenting marketing effectiveness.
Apps also play a pivotal role in driving engagement, generating revenue, and building brand awareness. By understanding how customers interact with the app, businesses can enhance ROI and customer lifetime value, propelling growth.
Moreover, apps offer marketers direct access to user information, enabling them to improve marketing strategies and tailor personalized campaigns. This advantage sets apps apart from traditional marketing channels, making them an essential tool in todays marketing landscape.
Conclusion
In conclusion, mobile apps have become indispensable tools for businesses in todays world. They offer a competitive advantage by enabling brands to reach a broader audience, deliver personalized experiences, and gather valuable data. Embracing mobile apps is a smart decision for any business, regardless of its size or budget, as they can significantly enhance marketing efforts and boost customer engagement and loyalty. Ignoring the importance of mobile apps is not an option for business owners. These apps provide a platform to connect with a wider audience and cater to the preferences of modern consumers who prioritize personalization and convenience.
To thrive as a brand, providing value to consumers through personalized experiences is crucial. Utilizing the data gathered from apps can lead to improved ROI and customer lifetime value, ultimately driving exceptional marketing outcomes. In todays business landscape, mobile apps play a pivotal role in staying ahead in the market and building a successful brand.