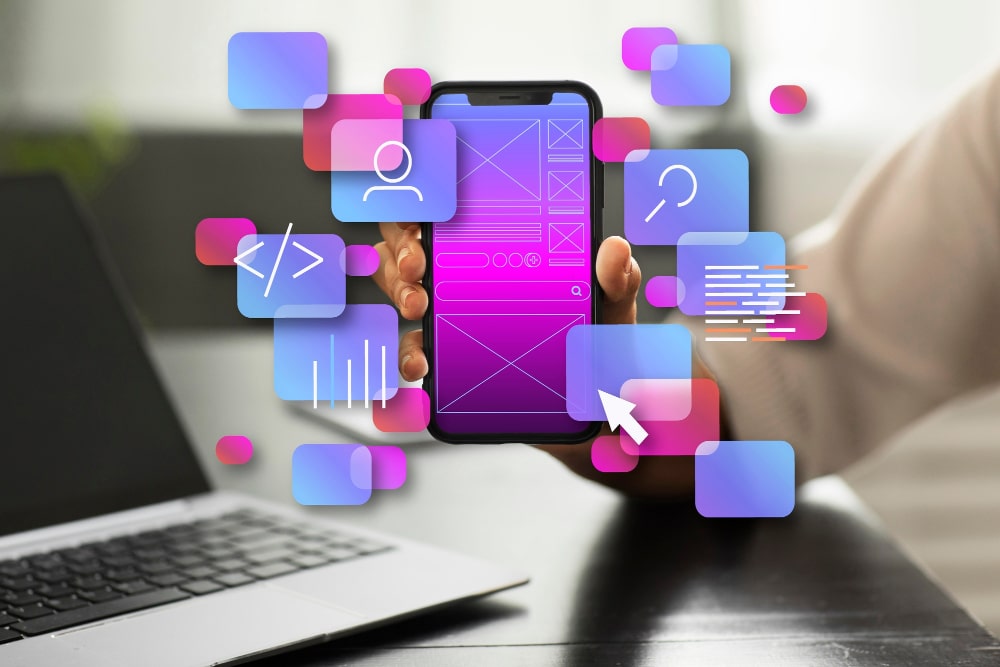 Android App Development conquers the largest market in the world. Hundreds of millions of mobile devices are inserted with the Android OS. It is a popular operating system developed to run on a wide range of smartphones, tablets, smart TVs, and other devices.
Android app development offers a wide range to developers for developing applications for various industries like, e-commerce, social networking, entrainment, and the list goes on. Due to the large user base, the opportunities to create innovative and attractive mobile applications are important.
Features of Android Development
Android is a powerful operating system that provides us with various features including:
Android is an open-source OS and due to this, it has the quality to support a vast community.
Developers can create more user-friendly applications as the Android applications are designed in the Google guidelines.
Applications have the power to run smoothly at a time even if there are two applications on the screen it is all because of fragmentation.
Releasing an application is easier on the google play store rather than the other platforms.
App Development Process
Developing an application is not an easy task. It is something that takes time, quality of work, proper planning, and a clear discussion of the goals and purpose of creating an application. When we talk about Android, it is important to keep in mind that Android is the largest user database and we need to make sure that the application can handle a huge amount of users at a time and not lag or have issues due to huge traffic. For this, we have a simple and basic process of developing an application. This process is jotted down below and will give you an idea whenever you are thinking to develop an application.
Planning and Research
Strategizing the mobile app development process is crucial as it enables us to meet client needs and create a unique and innovative application. Our mobile apps at Corewave are characterized by their creative design, strategic approach, and utilization of cutting-edge technology, giving our clients a competitive edge. Thorough planning is essential, tailoring each plan to the specific requirements of the application. Our development team meticulously plans every aspect of the process, considering factors such as design complexity, revision time, development team size, and chosen technology.
The Design and Development
It focuses on crafting the applications UI/UX. Our team creates prototypes and wireframes, adapting the timeline according to the designs intricacy and revision needs. We break down the development process to enhance efficiency. Factors like development team size, chosen technology, and complexity influence the duration of this stage.
Testing and Quality Assurance
This stage plays a vital role in identifying bugs and issues. Unit testing and user acceptance testing help developers understand how the application performs for the intended audience. Conducting this testing phase before launching the application ensures it is ready for a wider user base. The presence of bugs may extend the development time accordingly.
Execution Stage
Our team focuses on developing applications compatible with iOS, Android, and cross-platform environments. The mobile apps UI/UX design is tailored to suit specific business products and services. The execution process adheres to industry standards and varies based on platform requirements.
Overall, at Corewave, we prioritize strategic planning to create exceptional mobile applications that cater to our clients needs and surpass industry standards.
How long does it take to develop an application for Android?
Languages like Java and Kotlin are used while developing an application for Android. It is not fixed to take a significant time while create any application. Each application takes its own time based on its complexity, UI/UX, and features. The application can be created in even 2 months and take up to a year to develop an application. Large applications with complex and advanced technology take time moreover if the application is customized, it will take a year and more than that because the application will have to be started from scratch and no developer can get any pre-used or predefined code for the application. Choosing an Android app development company for your application will be a blessing and will help you a lot in the process.
Why Corewave?
As a Mobile app development company, our developers are focused to create applications that suit best the needs of our clients. We engage to create applications that are precise, detailed, and accurate. Our developers create applications that are of a high standard and unique in nature. We also customize our applications as per the needs of the client. Corewave is not only creating applications for Android but also an iOS app development company that focuses on creating the best applications and a great experience for customers working with us.
Below are some features of Corewave that will make you believe why we are a good choice:
Our client privacy is one of our key priorities. The moment you start working with us, we make sure to keep your identity and ideas secure and no one knows about it. We make sure that our clients get proper security and a sense of peace while they work with us.
We work with a client-centric approach, and customized applications. We always pitch in the best of our clients budget so that they don't feel any burden and the application is cost-effective for them.
Even after your application is deployed, our connection doesnt break there. We will still be connected and provide you with support with the post-implementation services. We will support you till your application grows and you are successful.
For each and every task that we do, we do it with proper planning and research. We ensure high productivity within the deadlines that make us more reliable. We work and promise to give you the best on time.
Our team of developers is so focused on creating the best of the best. We have experienced developers with more than 20 years of experience who focus and dedicate themselves totally to the task. Every task is divided into teams that make sure to do it the perfect way to get the outcomes that you deserve.